Living in and around Infopark, Kakkanad and looking for some great weekends to relax after a tiring week of work and meetings? Fortunately, you are in the right place. There are numerous weekend getaways around Kakkanad where you can quickly reach and have a pleasant experience without having to spend much time travelling.
Understandably, you must already be mentally and physically exhausted, and you are looking for a way to reach an exhilarating weekend getaway with as little fuss as possible. This is why we have compiled here a list of weekend getaways that will not only re-energize you within a couple of days. You will also be able to reach them faster, whether you plan to travel alone, or with your friends and colleagues. Without further ado, let's jump into the list.
Athirapally and Vazhachal Waterfalls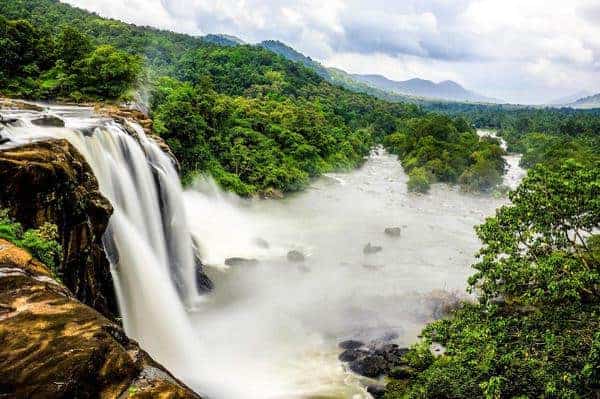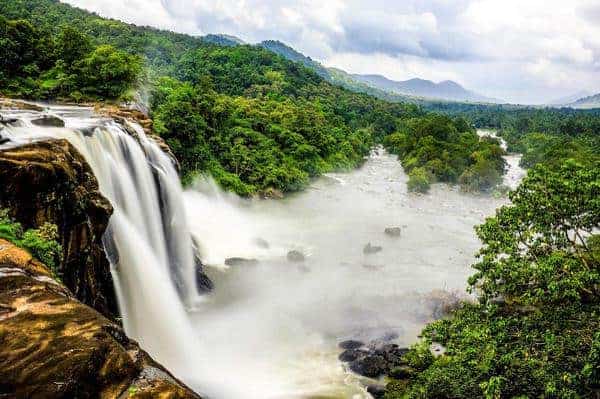 If you are a Bahubali movie fan, then you will love to visit the Athirapally Waterfalls where a big part of the shooting took place. The famous scene of Prabhas scaling the vertical height of the fall against the ferocity of the water. This place is now famously known as the Bahubali Shooting Point.
The Athirapally Waterfalls are just at a distance of approximately 76 km from Kakkanad. If you take the NH 544, you can reach this weekend getaway in around two hours.
Why Athirapally and Vazhachal Waterfalls are grouped is because from Athirapally the Vazhachal Waterfalls are just a 15-minute drive away.
In Athirapally, the waterfalls from a height of 80 feet, and during monsoons the quantity and velocity are so intense that people often compare these falls to Niagara Falls.
From the entrance, there is a 15-minute walk to the top of the waterfall. From there you can have spectacular views of the Sholayar hills. You can then quickly trek down.
Alleppey and Kumarakom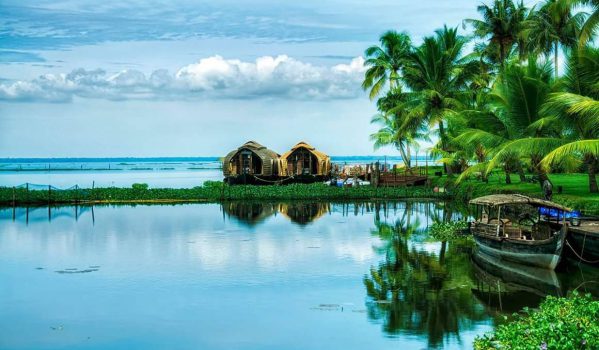 Does spending a couple of relaxing days floating over the backwaters seem appealing as a weekend getaway holiday? Then you can easily plan a weekend trip to Alleppey and Kumarakom.
Through NH 66 Alleppey is 68.8 km from Kakkanad and Kumarakom is 50.5 km. You can first visit Kumarakom and then head to Alleppey, or you can first go to Alleppey and then have a stopover in Kumarakom on your way back to Infopark, Kakkanad.
Alleppey is called the "Venice of the East" because of its sinuous lagoons and lakes and other backwater bodies. It also has beautiful beaches flirted by the waves of the Arabian Sea.
You can go to the Alappuzha beach. There is also the Alappuzha lighthouse from the 19th century.
On the second Saturday of August, there is the famous Snake Boat race in the Punnamada Lake. So, maybe you can plan your weekend getaway keeping that in mind.
Kumarakom is a village and a cluster of islands in the Vembanad Lake. Being a swampy area it's a natural choice for the birds. Thousands of migratory birds throng here. You can do boating and fishing. You can stay at Taj Garden Retreat, which is an old bungalow turned into a resort.
For free travel consultation through WhatsApp. Contact us now.
Options: Swift DZire, Innova, Tempo Traveller (12 to 19 Seater), Coaches.
Vagamon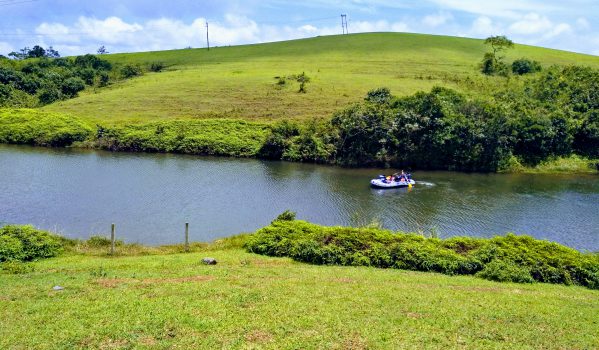 Vagamon, a serene hill station town that has been featured in the list of "50 most attractive places to visit in India" by National Geographic Traveler, is a little over 98 km from Kakkanad. You can easily reach within 3 hours via SH 14 and if there is no congestion on the way, even within two hours.
Used as a tea plantation destination by the British, the laid-back hill station has retained its greenery and exotic, verdant slopes. Vagamon is 1200 above the sea level, so it will be a nice weekend escape from the Infopark heat.
There are lodges and staying places catering to all budgets. Activities like trekking, camping, nature walks and paragliding can be enjoyed in Vagamon. When there, you can visit the Marmala waterfall, Mundakayam Ghat, the Vagamon Pine forest and Idukki dam.
Munnar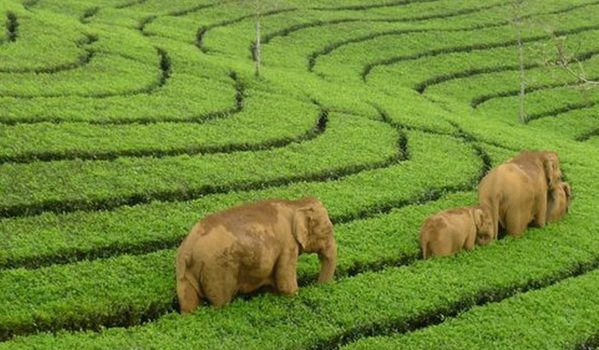 Approximately 116 km away from Kakkanad, Munnar is an idyllic hill station in the Western Ghats. It is 1600 metres above sea level. There are plenty of lodges and retreats to facilitate a wide range of budgets.
When in Munnar you can visit the Eravikulam National park which is spread over 97 square kilometres and is home to several species of butterflies, animals and birds. While you are visiting the national park, you can also visit the Anamudi Peak, which is the highest peak in South India standing at the height of over 2700 m.
At a distance of 13 kilometres from the Munnar town, you can visit Mettupatti where there are a dam and a beautiful lake. If you love waterfalls, you are in for a treat as you can visit Chinnakanal and its waterfalls. There is a museum where you can taste 100 varieties of tea. Trekking facilities are also available, it being a hill station.
Gavi

 For free travel consultation through WhatsApp. Contact us now.
Options: Swift DZire, Innova, Tempo Traveller (12 to 19 Seater), Coaches.
The distance between Kakkanad and Gavi is approximately 165 km via NH 183. If the traffic is clear, you can reach this prominent eco-tourism spot that has been listed as a leading eco-tourism centre and a must-see place in India by "Alistair International", in a matter of 5 hours.
The place is known for its untainted greenery and wildlife. It is a project of the Kerala Forest Development Corporation, and the great thing is, a big chunk of the local population earns its livelihood through the project.
You can catch a glimpse of endangered species like Nilgiri Tahr and lion-tailed macaque. There is no shortage of wild elephants. There are more than 260 species of birds there, in case you are a bird lover. These birds include pied hornbill, woodpecker and kingfisher. It will be no surprise if you see a giant hornbill perched upon a majestic branch of the forest while you drive by underneath. If you want to luxuriate in the lap of green nature, you should head to Gavi. Even the road trip to Gavi, replete with green slopes and tea plantations, is a getaway in itself.
Coorg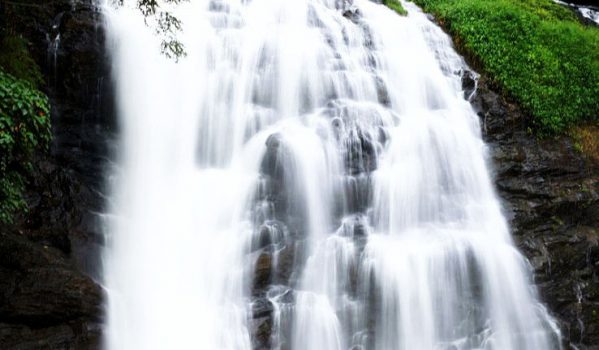 Comparatively, Coorg is slightly at a greater distance from Infopark, Kakkanad, compared to other weekend getaway destinations. Still, if you start early, you can cover the distance of approx. 365 km in 10 hours.
Coorg is a complete tourist holiday ecosystem. It has sprawling landscapes, ancient and mystical mountaintops, majestic waterfalls and mesmerizing flora and fauna. Coorg is also known as the Scotland of India.
When in Coorg, you can visit Abbey falls through a trek by the side of the Kaveri river while enjoying coffee estates and spice plantations. Another waterfall site is Iruppu Falls.
Find pachyderms awesome? You can visit the Dubare Elephant Camp. You can also behold these majestic creatures at Nagarhole National Park.
Brahmagiri Peak is an expanse of hills and greenery. Are you looking for a relaxing retreat? You can visit Chetalli village. The favourite sunset point in Coorg is Raja's Seat that has its legend.
Ooty
Many famous Bollywood movies have been shot in Ooty, including Karz, Roja and Jo Jeeta Wahi Sikandar.
Via NH 544, Ooty is 260 km from Kakkanad and a relaxing drive to this weekend getaway destination can last for 7 hours.
Ooty is a resort town in the Western Ghats and is also known as the "Queen of the Nilgiris".
During the road trip, you will witness the blue Nilgiri hills, tea gardens and waterfalls. The Toy Train run by the Nilgiri Mountain Railways has the steepest rail track in all of Asia. The track is also popularly known for the "Chhaiya Chhaiya" song featured on Shahrukh Khan.
In Ooty, you can spend some relaxing time cruising on a boat upon the Pykara Lake adjacent to Pykara Falls. The Botanical Gardens are almost always in bloom. You can also visit Avalanche Lake. In the Mudumalai National Park, you can watch elephants chilling in the dense foliage. Then, of course, there is Ooty Lake, where you can enjoy boating and sightseeing.
Kodaikanal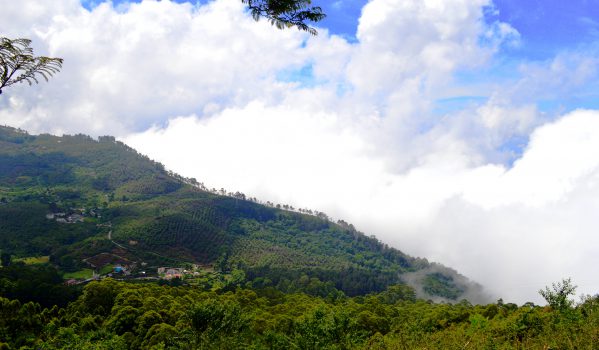 From Kakkanad you have to go to Kodaikanal via Coimbatore, and there is no direct way, and this is the reason why you have to cover a distance of almost 289 km to reach Kodaikanal from Kakkanad. By road, it may take around 8 hours so you may like to start early in the morning from InfoPark Kakkanad.
Kodaikanal is better known for forest valleys, lakes, waterfalls granite cliffs and green hills. The town of Kodaikanal is 2000 m above sea level, and it is constructed around a man-made lake, the star-shaped Kodaikanal lake.
Aside from Ooty, Kodaikanal is also a famous honeymoon destination. The place brims with cloud-capped mountains and beautiful lakes. Being 7200 feet above sea level it is slightly cold compared to lower weekend getaway places around Kakkanad listed here. Consequently, it is also known as the Princess of Hill Stations.
The famous places in Kodaikanal include Devil's Kitchen, Pillar Rocks, Green Valley View which is also famously known as the suicide point, Coakers Walk and Bear Shola Falls.
For free travel consultation through WhatsApp. Contact us now.
Options: Swift DZire, Innova, Tempo Traveller (12 to 19 Seater), Coaches.
What is the best way of reaching the weekend getaways near InfoPark Kakkanad that are listed here?
There are different ways you can reach these weekend getaways, including road transport, rail and even air. There are many compelling reasons to go by air because it saves time in travelling. But the entire fun of going on a weekend getaway also includes the journey as the journey towards all these weekend getaways is beautiful and memorable. You can have stops in various places. You can click photographs by waterfalls and mountainsides. There are many roadside restaurants and eating joints where you can have a relaxing breakfast or lunch.
How can we help you as one of the major Ground Transport providers in Kochi?
We have a large fleet of cabs and coaches. Our trained drivers know all major routes to all the weekend getaways listed above. We have been providing transport services in Kochi for the last 27 years and will continue to grow through exceptional service and 100% reliability.
Our fleet of vehicles include
9 seaters (car and Innova

26 seaters (Tempo Traveler)

Coaches (35 seaters and above
Whether you have a small group of office colleagues or a large contingent, we can easily accommodate all your travel needs.
Our drivers can easily create a memorable experience for you and your co-travellers. They have been driving in this region for years, and they have full knowledge of tourist locations, seasons and local attractions.
Looking for a rejuvenating weekend getaway itinerary around InfoPark Kakkanad that can be covered by road? Contact us today for more details.
For free travel consultation through WhatsApp. Contact us now.
Options: Swift DZire, Innova, Tempo Traveller (12 to 19 Seater), Coaches.