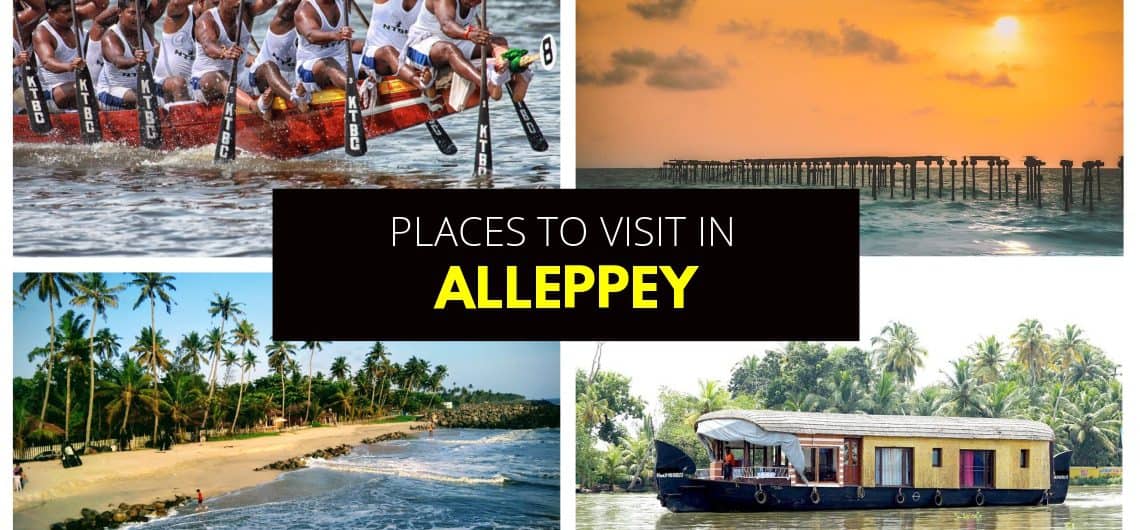 Alleppey, the Venice of the East beckons you to the bewitching beauty of the backwaters of Kerala! A land of inlets of backwaters, rivers and jungle streams, Alleppey or Alappuzha, is one of the most visited tourist destinations in Kerala. The extensive network of interlinking, palm-fringed canals and rejuvenating Ayurvedic resorts has made Alleppey famous world over.  Alleppey is also one of the oldest planned towns of Kerala and has high connectivity with tourist places like Cochin, Munnar & Kumarakom. 
Houseboat cruises on traditional Kettuvallams (Rice Boats) that pass through the serene backwaters are the main attraction of Alleppey.  Being one of the best beach destinations in Kerala Alleppey has beautiful palm-lined beaches like the Alleppey beach, Andhakaranazhi beach, Pallipuram beach along the Malabar Coast of the Arabian Sea. They are the best places to see in Alleppey to soak in some laid back coastal bliss. Alleppey is also the starting point of several traditional snake boat races in August and September.  
 Alleppey is more than just backwaters and the beaches; it has a history to boot. A trip to this coastal paradise is the ultimate bliss!
Why visit Alleppey?
Alappuzha is known the world over for its mesmerising backwaters, green paddy fields, rivers, lagoons and lakes. Cruising the Vembanad Lake on converted traditional Rice boats called Kettuvallams is a crowd-puller in Alleppey. On this cruise, you can get glimpses of green paddy fields, Coir making activities, beautiful migratory birds as well as witness the local village life of Kerala. The tour of the Vembanad lake cannot be complete without a visit to the Pallippuram island, a small scenic island in the middle of the lake.
Apart from backwaters and the sea, Alleppey is also famous for its monuments of historical significance, the 137-year old lighthouse and the pier which juts out into the sea.  To get more of the seaside experience, do try to visit the popular Andhakaranazhi Beach where you can watch gorgeous sunsets.
For the pilgrim in you, there are innumerable temples, churches & mosques in Alleppey. The Sree Krishna Swamy Temple,  Mannarasala Temple, St. Marys Forane Church, Mullakkal temple etc. are a few to check out.
Your travel experience in Alleppey will not be complete without sampling the traditional drink of Kerala - Toddy (palm wine) at a local toddy shop.
Several seasonal boat races (Nehru trophy, Champakkulam, Payippad) for the duration of August to September.
Where is Alleppey?
Alleppey district is located at the hub of the mesmerising backwaters of Kerala. Situated around 53 kilometres from Cochin, Alleppey town is acclaimed for its backwaters which connect Cochin and Kumarakom to the North. Alleppey has the Laccadive Sea on its west and is connected to tourist places like Kochi & Kumarakom by its waterways.
For free travel consultation through WhatsApp. Contact us now.
Options: Swift DZire, Innova, Tempo Traveller (12 to 19 Seater), Coaches.
How to reach Alleppey?
By Air: The Cochin International Airport, nearly 78 km away, is the nearest airport to Alleppey. The airport handles major international and domestic flights and is connected to all major domestic cities like Delhi, Mumbai, Chennai, Bangalore, Ahmedabad, Pune and Hyderabad.
By Road: The National Highway 66 passes through Alleppey, connecting it to other major cities like Coimbatore, Ernakulam, Thrissur, Kollam and Trivandrum via KSRTC buses Many. Luxury AC buses operate between Chennai, Mysore, Bangalore and Coimbatore to Alleppey.
By Rail: The Alleppey Railway Station is situated 4 km away from the city centre and connects Alleppey to major cities like Trivandrum, Coimbatore, Cochin, Delhi, Vellore, Chennai, and Mumbai.
What is the best time to visit Alleppey?
Alleppey is an all-weather destination. But for a person new to visit Alleppey, here are a few details on the weather in Alleppey to help you plan your vacation better:
November to February: Wintertime is the best time to visit Alleppey as the climate is mild and pleasant. The average temperature ranges from 170 to 320C. One of the best times to go for houseboat rides and explore the backwaters of Alleppey.
March to May: The Summer months in Alleppey are usually hot and dry with the maximum temperature going up to 370C. Its a great time to enjoy Alleppey without the crowds and also get great deals on hotel rooms. Carry light cotton clothes and sunscreen lotion with you.
June to September: The monsoon season brings to you Alleppey in all its rain-washed glory. Mostly houseboat rides are not available in the monsoon. So, sit back, relax and enjoy! Carry an umbrella or raincoat along as you step out.
For free travel consultation through WhatsApp. Contact us now.
Options: Swift DZire, Innova, Tempo Traveller (12 to 19 Seater), Coaches.
What are the best places to see in Alleppey?
Alleppey, popularly known as Alappuzha, is home to picturesque backwaters, beaches, canals and lagoons. Some of the best places to see in Alleppey include Alappuzha Beach, Alappuzha Lighthouse, Punnamada Lake, St. Marys Forane Church, International Coir Museum, Pathiramanal, Vijay Beach Park etc.
Alappuzha Beach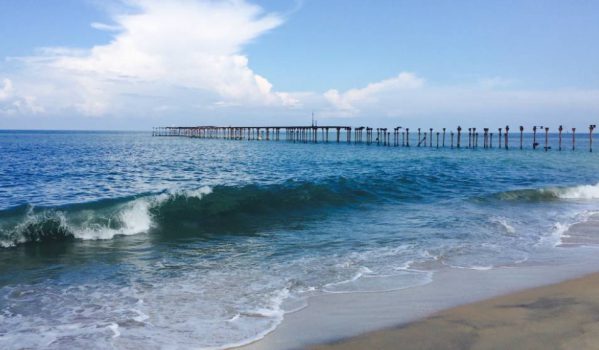 Enjoy the bewitching beauty of Alleppey beach, one of the best beaches of Kerala! The dense palm groves that line the beach accentuate the beauty of the landscape. The 137-year-old pier that stretches out into the sea stands testimony to the renowned past of Alleppey as a prominent port city. You can relax and enjoy water sports like swimming and canoeing at the beach or go for a leisurely picnic with your family and friends.
Pathiramanal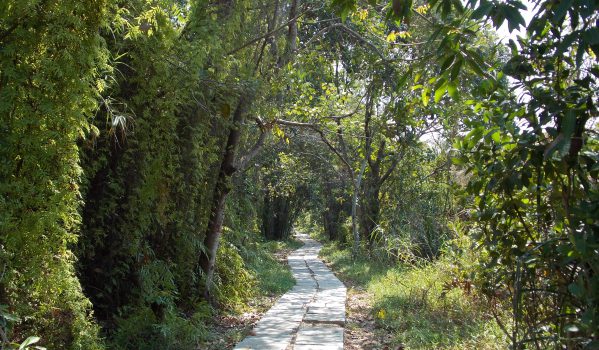 If you are a bird enthusiast, youre at the right place! A tiny island on the Alleppey backwaters, Pathiramanal is a safe retreat for hundreds of rare birds migrating from different parts of the world. The small island is just a one hour drive by motorboat or 30 minutes by speedboat from Alappuzha. 
Sreekrishna Swamy Temple Ambalappuzha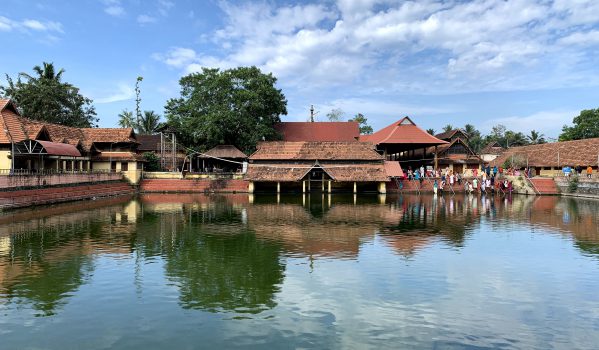 Seek the blessings of Lord Krishna at the Ambalapuzha Sreekrishna Temple! Known as the Dwaraka of the south, the ancient temple is decorated with exquisite mural paintings and is famous for the Ambalapuzha Temple Festival. The Ambalapuzha Palpayasam (sweet milk porridge) is a speciality of the temple and is served to pilgrims. It is believed, Ottamthullal - the famous performing art form of Kerala was born at the Ambalapuzha Temple premises. It was undoubtedly, one of the best places to see in Alleppey!
For free travel consultation through WhatsApp. Contact us now.
Options: Swift DZire, Innova, Tempo Traveller (12 to 19 Seater), Coaches.
Punnamada Lake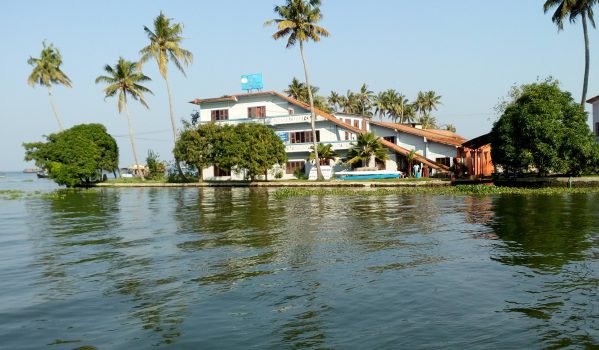 A serene backwater experience awaits you at the Punnamada Lake!  An extension of the Vembanad Lake in Alleppey the Punnamada lake is popular for hosting the very famous Nehru Trophy boat race! Held during the renowned Onam festival and competition attracts a lot of tourists worldwide. Relax amid sheer natural beauty. The pollution-free environs of the Punnamada lake help freshen up the mind and soul.
Basilica of St Mary Chambakulam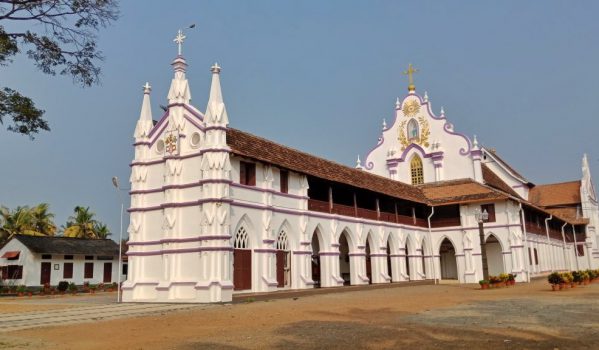 Go deep into the culture and lifestyle of the Christians of Kerala with a visit to the Basilica of St Mary Chambakulam. The church was built in the 835 AD is one of the biggest churches and parishes of the Archeparchy of Changanassery. The church organizes two festivals every year- the St. Marys Feast & the St. Sebastians Feast with fireworks and other dazzling display of colours & costumes. It is one of the best places to visit in Alleppey.
Alappuzha Lighthouse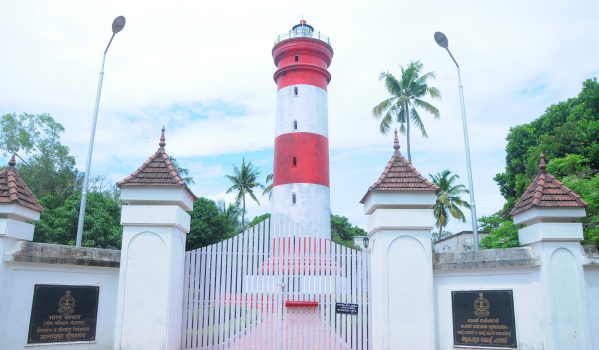 Go in for an fantastic view of the Alleppey town at the Alappuzha lighthouse, one of the oldest lighthouses of Kerala! A landmark not to miss in Alleppey, the lighthouse was first installed in March 1862. Wearing stripes of red and white, the Alappuzha lighthouse is one of the best places to see in Alleppey,  and it offers a gorgeous view of the ocean as well as the lush foliage of Alleppey.
Mullakkal Rajarajeshwari Temple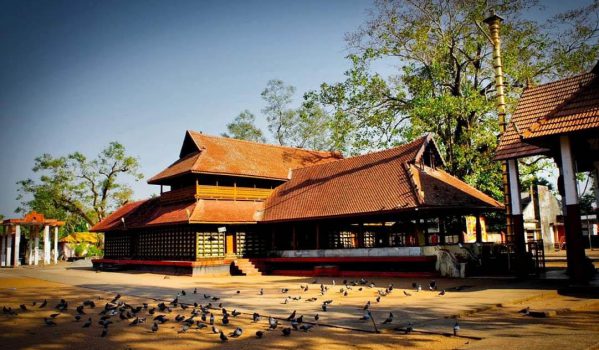 Seek the blessings of the Mullakkal Rajarajeshwari Devi at the ancient Mullakkal temple at Alleppey! The temple nearly 500 years old, is a multi-faith temple and people, regardless of caste and creed, are welcomed here to worship. Built-in typical old-style Kerala architecture, the temple has an open-roof shrine and a beautiful pond nearby. Goddess Durga as Mullakal Devi is the main shrine, but Hanuman Swami, Lord Ganesha, Subramanya Swami, Nagaraja, Navagraha, Sree Krishna, and Lord Ayyappa along with a banyan tree where one finds the lingam of Lord Shiva is worshipped here. Many festivals are celebrated here with pomp & splendour. 
For free travel consultation through WhatsApp. Contact us now.
Options: Swift DZire, Innova, Tempo Traveller (12 to 19 Seater), Coaches.
Krishnapuram Palace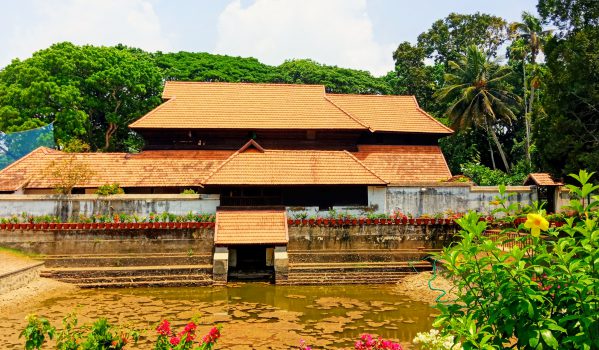 Heres a glimpse into the history of Kerala! The Krishnapuram Palace built in the 18th century by the King Marthanda Varma Maharaja is today an archaeological museum exhibiting many antique sculptures and exquisite mural & paintings.  Fourteen feet by 11 feet Gajendra Moksham mural painting is very famous.
International Coir Museum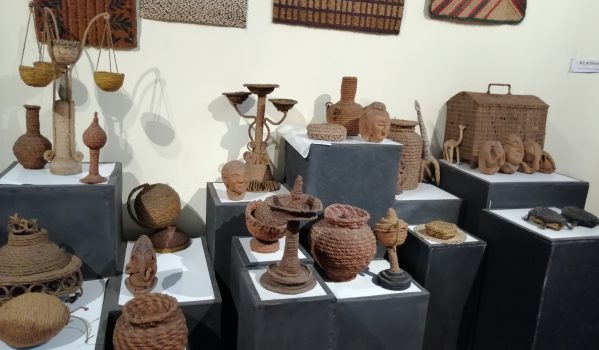 Have a look at the International Coir Museum - one of the best tourist destinations in Alleppey.   The museum is the first of its kind in the world, and it educates the visitors about the advancements in the coir sector. The creativity and artistry in coir sculptures and works of art in Coir are on display. Certainly worth a visit!
Revi Karunakaran Memorial Museum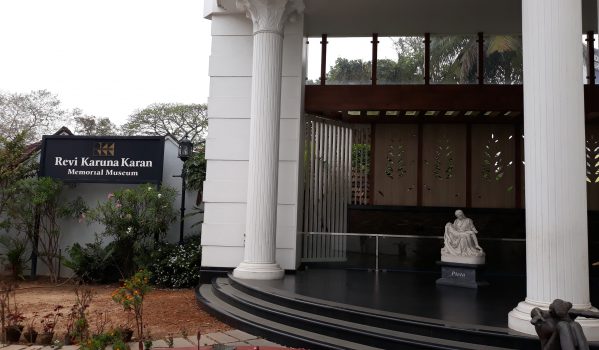 Revi Karunakaran Museum has a prominent position amongst the best places to see in Alleppey! The magnificent Marble and Crystal installations, a massive collection of Tanjore paintings, diverse art installations & Mural paintings.
Thumpoly Beach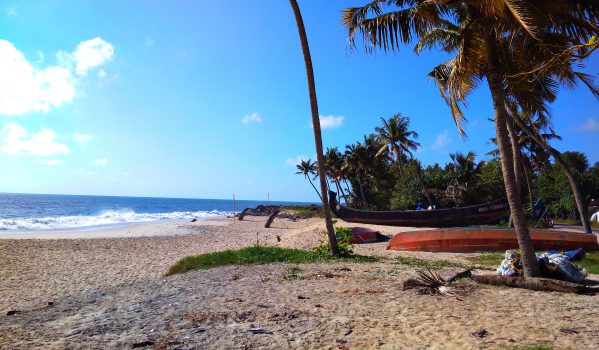 Have a fun-filled adventure at Thumpoly Beach! Pollution-free environs, golden sands, stunning views of the Indian Ocean, clear blue skies, lush palm trees waving to the ocean breeze welcome you to Thumpoly Beach! 
For free travel consultation through WhatsApp. Contact us now.
Options: Swift DZire, Innova, Tempo Traveller (12 to 19 Seater), Coaches.
Karumadikuttan (Buddha statue)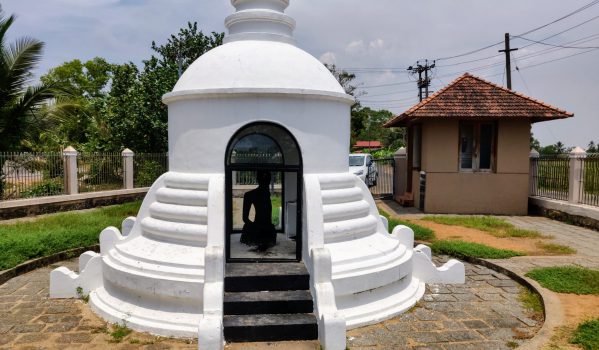 A remnant of the glorious past of Kerala as a Buddhist centre! The Karumadi Kuttan, a vast, black granite statue of Lord Buddha dating back to the 10th century AD is located in the Karumadi village, near Alleppey.
Kidangamparambu Sree Bhuvaneswari temple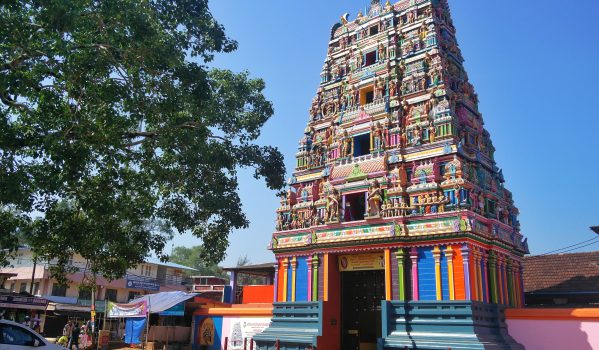 The mighty goddess Sree Bhuvaneeswari Devi in all her glory resides here! Visited by thousands of devotees, the Kidangamparambu temple has a majestic Rajagopuram or Vimanam similar to that of the Sree Padmanabha Swamy Temple in Trivandrum. The temple walls have Krishna charitram depicted beautifully in the form of statues. A must visit place in Alleppey! 
Mararikulam Sree Mahadeva temple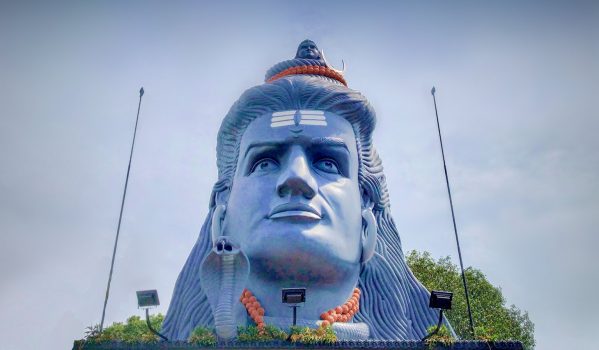 A centuries old Mahadeva (Shiva) temple in Mararikulam! The temple has the significance of being the only temple where Mahadeva and Parvathi sit facing each other. Lord Shiva has been called, Marari, the killer of the Cupid God, Kamadeva. Two deities of Lord Shiva are worshipped in this temple - The Vadakkanappan and Thekkanappan. 
Udupi Sreekrishna Temple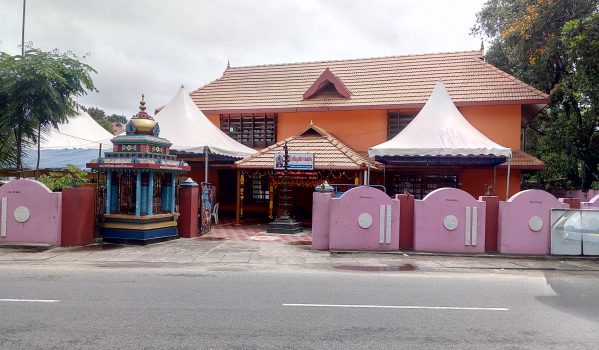 It is a centuries-old temple in Alleppey with Lord Krishna as the presiding deity! The construction of the temple is done with large stones & the flagpole in front of the Lord Ganesha Temple is a wonder in stone. The Car festival is a highly celebrated event here.
For free travel consultation through WhatsApp. Contact us now.
Options: Swift DZire, Innova, Tempo Traveller (12 to 19 Seater), Coaches.
Sea Bridge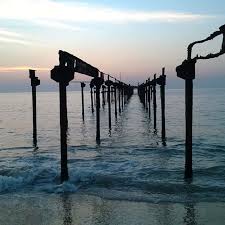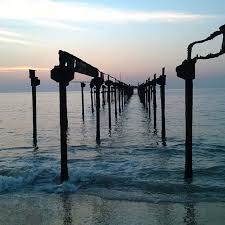 Alleppey beach has a 1,000-ft long ancient pier called Kadal Palam (Sea Bridge) built-in 1862 by Captain Hugh Crawford. The bridge now in a ruined condition was used for loading materials onto the ships during trading years ago.
Chettikad Beach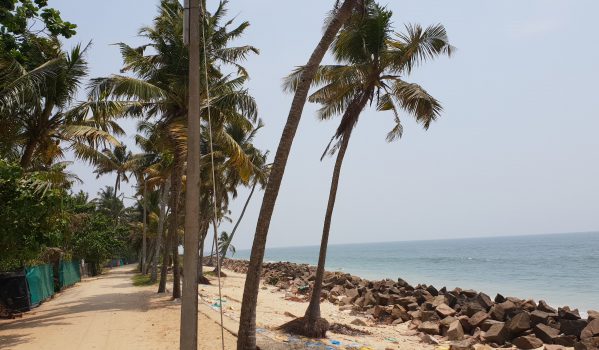 An amazing seashore village beach which is not exactly a big tourist spot. Located near the Thumpoly beach, the calm, serene beach is a great way to enjoy a holiday amidst the emerald green backwaters and coconut trees!
Mount Carmel Roman Catholic Latin Cathedral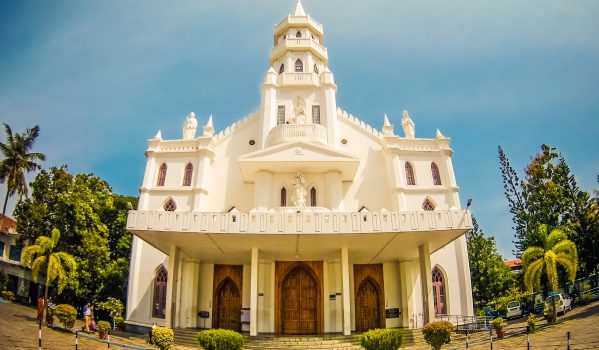 Check out one of the most famous churches in Alleppey! The Mount Carmel Roman Catholic Latin Cathedral is a very historic church with a serenity and beauty of its own. The church is accessible both by road and water is a stop-point for tourists on houseboat cruises. There are a lot of incredible frescoes on its walls and a lovely Grotto which are worth a visit!
Ambalappuzha Beach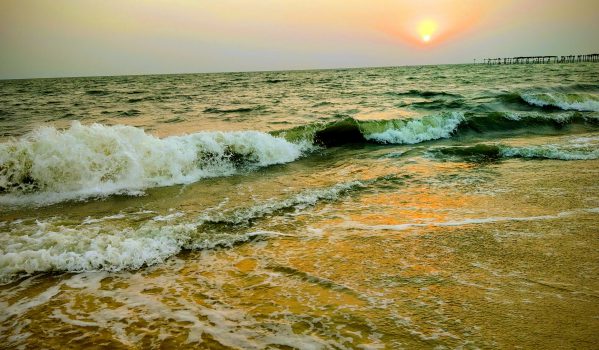 One of the unspoilt beaches in Alleppey! The not so explored Ambalapuzha beach lying near the Ambalapuzha Sree Krishna Temple is a beautiful place with rocks and the golden sands.
For free travel consultation through WhatsApp. Contact us now.
Options: Swift DZire, Innova, Tempo Traveller (12 to 19 Seater), Coaches.
Sree Maha Vishnu Temple Mullakkal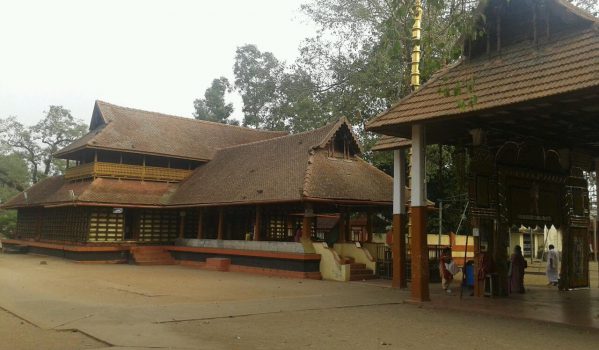 The Mullakkal Rajarajeshwari temple has a Sree Mahavishnu Temple in its premises. Situated in Mullakkal road, the temple has the idol of Lord Vishnu worshipped here.  
Aarattuvazhi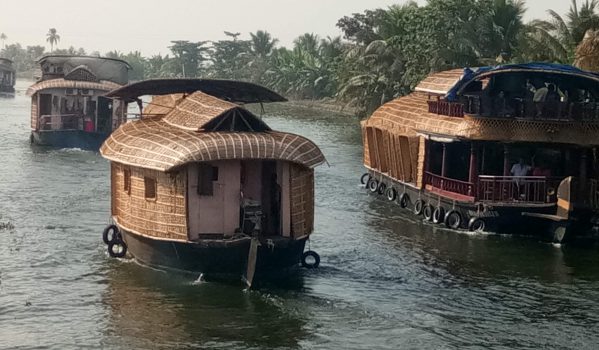 Spend some quality beach time at the Njarackal Arattuvazhi Beach, a clean beach in unspoilt surroundings! A quiet and calm beach near the Cherai Beach, you can even spot dolphins here if you are lucky! You can spend hours together, just watching the sea and the gorgeous sunsets.
Kanichukulangara Devi Temple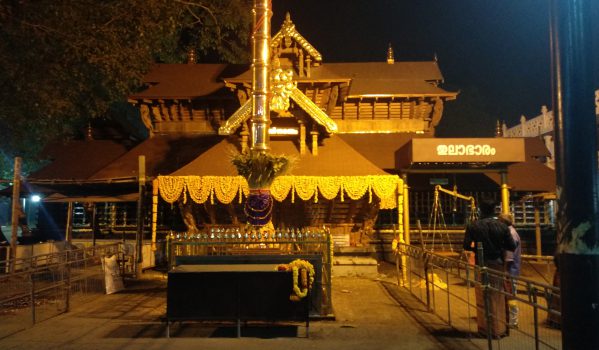 Invoke the blessings of Goddess Durga at the Kanichukulangara Devi temple! A multi-faith historic Hindu Temple nestled in the green environs of Alappuzha near the sea is open to all devotees. According to myths the idol of the beautiful goddess idol was washed ashore & it was found by a pious Namboothiri and installed here.
For free travel consultation through WhatsApp. Contact us now.
Options: Swift DZire, Innova, Tempo Traveller (12 to 19 Seater), Coaches.
Places to Visit near Alleppey
Kochi
Kochi popularly known as the Queen of Arabian Sea is a natural harbour & the financial, commercial and industrial capital of Kerala. It has a trading history that dates back many years & the Chinese, Arabs, Dutch, Portuguese & British traders have left their marks in the colourful past, architecture and culture of Kochi. The bustling city of Kochi is 53 km away from Alleppey and has many tourist hotspots like famous places of worship, Malls, Parks, the Chinese fishing nets, heritage Museums & Palaces. Just enjoy visiting.
Munnar
Have a lovely holiday in this tourists paradise and enjoy one of the most beautiful locations in the world! A fabulous tourism hotspot Munnar is a 4-hour journey from Alleppey by Car. It has miles of green tea plantations, hill ranges, and an incredible variety of rare flora and fauna. The stunning beauty of Munnar is further taken a step above by the Neelakurinji flowers which bloom once in 12 years on its slopes. 
Kumarakom
Relax and be one with nature at Kumarakom backwaters, one of the main backwater destinations in Kerala near Alleppey! The ever-green Kumarakom has greenery all around with the never-ending stretches of paddy fields, canals and mangroves. A visit to the Kumarakom Bird Sanctuary is a must-have for bird-lovers as thousands of migratory birds come to nest there. You can drink in the beauty of Kumarakom in the leisurely houseboat cruises through the backwaters. 
Thekkady
When you think of a jungle vacation, think of Thekkady! Home to the largest Tiger Reserve in the country, the Periyar Tiger Reserve Thekkady is a great place to visit near Alleppey. Thekkady is a 4 hours drive from Alleppey.  The early morning boating in the Periyar lake is an excellent opportunity to spot wild elephants, Bison, wild Boars, various kinds of birds etc. Adventure sports activities like a night trekking or hiking can be done. Thekkady is also famous for its spice plantations and to reach Thekkady from Alleppey you need to catch a bus or hire a cab.
Varkala
Rejuvenate your mind, body & soul at Varkala - a sleepy village hamlet, on the outskirts of Thiruvananthapuram. A significant tourist attraction in Kerala, Varkala can be reached from Alleppey by a 3.5 hrs journey in Car. You can also reach Varkala by train or bus. Varkala has the beautiful Papanasam beach famed for its natural spring believed to have medicinal and curative properties. A 2000-year-old Vishnu Temple called Janardhanaswamy Temple stands on the cliffs overlooking the beach. Varkala is also famous for the  Sivagiri Mutt Ashramam founded by the great religious reformer and philosopher Sree Narayana Guru. Varkala has many popular health resorts & Ayurvedic massage centres for tourists.
15

Interesting Questions on Alleppey
How can I go to Munnar from Alleppey?
Hiring a cab is the most convenient and fastest way to reach from Munnar to Alappuzha. You can also take a taxi to the Aluva Railway station from Munnar and then go by train to Alleppey.
What should I wear in Alleppey?
 Light cotton clothes are recommended for Alleppey tour.
Which is better Alleppey or Kovalam?
The choice depends on your interests. If you are a beach bum, then Kovalam is the better choice, but Alleppey has the most beautiful scenic backwaters.
Which is best, Alleppey or Thekkady?
Both places are unique in their way. Thekkady is a hill station with spice plantations and the wild beauty of the Periyar Tiger Reserve. Alleppey is a backwater destination offering the premium houseboat experience in the scenic backwaters of Kerala.
How do I get from Alleppey to Varkala?
Alleppey to Varkala by taxi takes 3 hours, 2-3 hours by train and by bus: 4-5 hours. Alleppey to Varkala via Kollam ferry is also available.
How can I go from Alleppey to Thekkady?
Alleppey to Thekkady distance is around 138 km, and you can hire a cab to reach by road. You can also arrive by train to Kottayam and then take a taxi from there.
How far is Cochin airport from Alleppey?
Cochin International Airport, Nedumbassery 83 km away is the nearest airport to Alleppey.
How can I go to Munnar from Alleppey?
There are no direct flights or trains or buses are available between Munnar to Alleppey. Hiring a Taxi cab will be the most convenient and fastest way to reach from Alleppey to Munnar.
Which is the best time to visit Alleppey?
The best time to visit Alleppey is in the Winter season as the weather is mild and pleasant. The average temperature ranges between 170 to 320 C. This is also the best time to go on a houseboat ride and explore the backwaters of Alleppey.
Which is better Alleppey or Kumarakom?
Both Alleppey and Kumarakom are backwater destinations and have a charm of their own, but the feel and flavour are quite different. While you can see more luxury resorts in Kumarakom, you can explore the backwaters more on houseboats in Alleppey.
Is Alleppey houseboat safe?
 It is entirely safe to go for a cruise on the houseboats as the crew are always available for any help. All rooms are well secured, and significant safety precautions like life jackets, extinguishers etc. are available. You can contact 9846 300 100 (tourist police),0471-3243000 in case of any emergency.
Is Alleppey and Alappuzha the same?
Yes, Alappuzha was also known by its former name Alleppey.
Is Alleppey worth visiting?
As Alleppey is more of a gateway town to the backwaters. Its the best place to explore the luscious beauty of the backwaters, exquisite Kerala cuisine, local village life, making of Coir, pilgrimage tours to temples and churches and more. Certainly, a place worth visiting
What is Alappuzha famous for?
Alappuzha is famous for its several backwater canals, beaches, paddy fields and lagoons. The houseboat cruises in the backwaters as well as the Coir industry which attracts thousands of visitors each year.
Why is Alappuzha called the Venice of the East?
Lord Curzon gave Alappuzha - the most popular backwaters destination in Kerala the title of Venice of the East as it is a town with beautiful canals, backwaters, beaches, and lagoons
For free travel consultation through WhatsApp. Contact us now.
Options: Swift DZire, Innova, Tempo Traveller (12 to 19 Seater), Coaches.